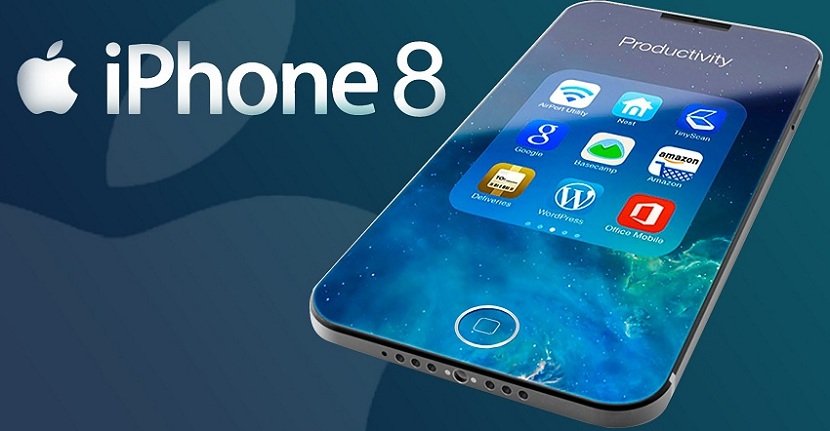 IPhone8- What is New in this Apple's Latest Version?
IPhone8- What is New in this Apple's Latest Version?
https://www.lemosys.com/blog/wp-content/uploads/2017/09/I-phone-8-Features.jpg
830
431
Blog
Blog
https://www.lemosys.com/blog/wp-content/uploads/2017/09/I-phone-8-Features.jpg
[responsivevoice_button rate="0.9″ pitch="1.2″ volume="0.8″ voice="US English Male" buttontext="Listen to this article now"]
Undoubtedly, Apple has proved itself one of the biggest market leaders in the mobile industry. When it comes to talk about the features and functionality of any gadget, apple stands first in the myriads of mobile brands and companies. Apple launches the versions of iPhone such as iPhone4, iPhone4S, iPhone5, iPhone5S, iPhone6, iPhone6S, iPhone7 and the most recent version is iPhone8. You can enjoy the services of Apple with many amazing features that are updated in Apple iPhone8. Apple iPhone8 is light weighted, large in size and has a stunning design. The phone offers good battery backup so that a user can get the best experience of using such heavy priced tags phones.  Besides, it comes with a colorful and impressive screen, providing you a lot of advantages. What more features & functionality to be expected in Apple iPhone8?
Top 8 Impressive Features of I-Phone 8
Glass design on front and back sides-
Apple iPhone8 comes with the durable glass on both front and back side of the phone, which is nearly not possible to see ever in a smart phone. These glasses are color-matched, aerospace-grade, aluminum band with all gray, silver and gold finishes.
Upgraded camera and processor-
The dual camera found in iPhone8 featured with a new color filter, faster sensor and deeper pixels. Its camera supports optical image stabilization for greatly improved low light capture. In addition, portrait lighting effects are also added to it.
Video-
It is to be claimed by Apple that iPhone8 comes with the camera delivering the highest quality video capture, which is not possible to be captured using a normal smart phone. Featuring with better image, motion analysis, video encoder with faster frame range, Apple iPhone8 version is truly iconic.
Wireless inductive charging-
Using Qi wireless standards, the glass at backside also enables wireless charging that means your phone can be charged without the phone specific chargers. Making charge your phone with wireless charging stations in hotels, cafes, and stations too has become easy.
7 and 5.5 inch LCD display-
The larger display of 4.7 and 5.5 inches in iPhone8 is something more beautiful than ever. The display is known to be a retina HD display that is more beautiful than ever.
Equipped with true tone technology-
True tone technology adjusts the white balance automatically that matches the light around you. This also gives enhanced experience in all types of environment.
64GB and 256GB configurations-
The latest version comes with large memory configurations such as 64GB and 256GB for higher storage.
Faster A11 processor-
Introducing A11 bionic is somewhat 70% faster processing than A10 fusion.
So, what you are thinking about? What's your decision? Are you going to purchase this slim and sexy Apple iPhone8 within a couple of days? This post will be helpful to know more about its features and what is the new in I-Phone 8.
Apart from these, there are myriads of reasons for which Apple phones are beating the market of android phone and gaining much popularity. Also, a great influences comes into the development of applications supporting Apple phones i.e. iOS applications. The iOS applications are built by connoisseur application developers working at one of the leading IT companies. As in, when it comes to select from number of iPhone Development Company to building reliable iOS applications, it is recommended to go with Lemosys Infotech.