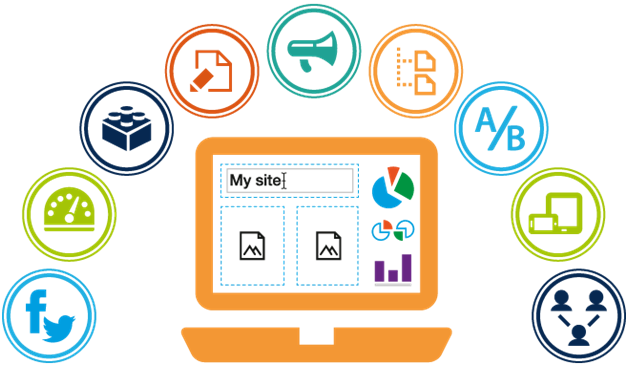 3 Best CMS for Website Development and Designing
3 Best CMS for Website Development and Designing
https://www.lemosys.com/blog/wp-content/uploads/2016/06/CMS-for-Website-Development.png
628
366
Blog
Blog
https://www.lemosys.com/blog/wp-content/uploads/2016/06/CMS-for-Website-Development.png
Content Management System (CMS) is a group of Toolkit or Web Application that helps to developer or organization to easily create, edit, review and publish a Websites. Content Management Systems provide Graphical User Interface (GUI). CMS run using only a Web browser.
CMS have 2 components:-
Content Management Application ( CMA )
Content Delivery Application ( CDA )
Content Management Application (CMA) is a graphical user interface it allows to user or admin to control create, modify and remove of content from a Web Application (Website) without needing to know any kinds of languages likes HTML, CSS, JAVA Script.
Content Delivery Application (CDA) component provides Back-End services that support management and delivery of content which is created in the CMA.
Here top 3 Open Source (CMS):-
WordPress
Joomla
Drupal
WordPress Development Services is a free and open source tool and a content management system (CMS), Latest Release of WordPress is 4.5.2 based on PHP for Web Development, in which MySQL for Database. Include plugin architecture and a template system.
Some Features of WordPress:-
User-friendly dashboard for managing content
Huge developer community with plenty of video and pdf, doc tutorials available.
Free & paid plugins and customize themes make it possible to create virtually any kind of site with WordPress.
Some Weaknesses Also:-
Can be overkill for basic sites.
A standard installation can have a buddle of security related bugs & very offensive vulnerable to attack without additional security measures.
No official support, outside of user another forums, where you may or may not get an official response about any query.
Joomla is also open source & free content management system (CMS). Latest Release of Joomla! 3.5 On 21 March 2016. That helps to Develop Web Applications (Website). Include its ease-of-use and extensibility.
Some Features of Joomla:-
User authentication can be done by Google, OpenID and LDAP etc.
7000+ Extensions.
Very active user community and tons of documentation available.
Some Weaknesses Also:-
Back-end isn't as user-friendly as some CMSs, though it's still very usable.
Lack of high-quality themes as compared to some other CMSs.
Can be overkill for simple sites.
Drupal also open source free content management system (CMS) Application. Latest Release Drupal is 8. Anyone can download, install, work & customize on, and publish it with others. It's built on rules or principles as like globalism, collaboration and innovation. Extend Drupal App with thousands of add-ons. Module its expand Drupal's functionality.
Some Features of Drupal:-
Robust community support, including IRC channels and face-to-face meet-ups
6,000+ modules, that why Drupal highly extensible
A huge number of companies/developer offering commercial/business support for Drupal.
Some Weaknesses Also:-
Can be overkill for simple sites.
A lack of really high-quality free and commercial/business themes.
Theming System is fairly complicated.
Conclusion: – After a study of all open source CMS. Web development is more reliable & helpful using of Content Management System. Lemosys Infotech offering responsive and creative Website Development services in India on running CMS Platform.
Save