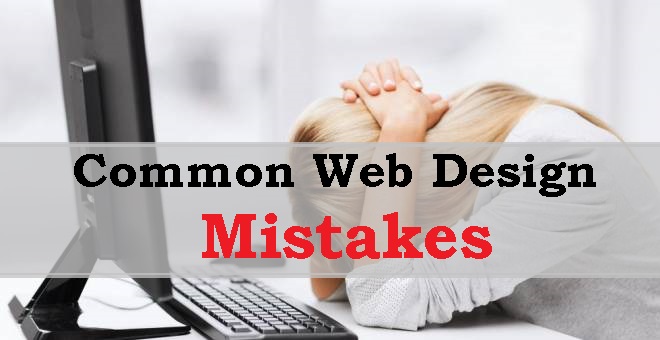 How to Avoid Common Mistakes of Web Designing?
How to Avoid Common Mistakes of Web Designing?
https://www.lemosys.com/blog/wp-content/uploads/2016/03/Web-Designers-Tips-to-Avoid-Common-Mistakes.jpg
660
340
Blog
Blog
https://www.lemosys.com/blog/wp-content/uploads/2016/03/Web-Designers-Tips-to-Avoid-Common-Mistakes.jpg
Web Design is the crucial part for every website but it is very important to learn from our mistakes and avoiding them for a long. Designers have to know all about requirement of the clients tests their sites design and keep updated with latest designing practices. Few company's provide attractive web designing services for business.Logo design is essential part for every business to promote their product and it attracts the customers in the crowded market world.
Thinking Out of the Box
Every Designer should be having a creative mind to think in an innovative ways. Every project may vary a unique ideas, themes, layouts. Designers focus on different directions to take your design with customer's prospect. Clients had various limitations for which we can achieve certain goals in an effective ways. Refresh your design to enhance creativity.
Create online scrap books
Scrapbooking gives lots of inspiration to designers. A Scrapbook captures all the designs, collages into digital format so that the design looks so attractive. There are various Scrapbooking Website available such as Pinterest to capture the images and give them a 3d appearance. IT is a very sophisticated approach for all 3d designers who give dramatic life to any website.
Reschedule your work on Old Designs                
Every designer should rework on old designs, images, layouts because the technology changes rapidly and the designs getting worse. Know all the latest trends for logo, 3d designing, banner, navigation and flash. Most of the time the navigation bar or logo in the upper right and lower left of the site. This can lead to simple mistakes and it is very common to avoid them.
Read here – Things Should Keep in Mind to Design Good Website
Use of Original Templates
It is a big challenge for all Graphic Designers to choose original templates. Originality and creativity are important factor for 3d designers but it is equally important to remember the difference between "art" and "design." Graphic designer should focuses on the production and process .illustrator and Photoshop tools are best option to enhance the creativity and the theme looks more attractive original look.
Engaging Websites with Creative Layouts
For the designers point of view it is necessary to make sure that the website must be effective and it attracts user. Suitable theme, creative design, proper color combinations and new navigation tools are the most efficient way of customer engagement.
Read Designers blogs and Magazines
Designers must be aware of certain tips and tricks to enhance their skills and career growth. Learn from other website on the internet. However there are many best design book and publication for reading. Read blogs regularly and it gives a real idea of unique design.
Design is a process of creative ideas. So keep reworking your new innovations and projects. As you progress, you'll develop your own workflow and one day that design that took you all day will only take you an hour.
If you want to create innovative and different web designing for your website and Business,so  hire India's best web designing company, we provide complete solution for webdesign – Logo Design ,Icon Design ,Graphics Design, 2d and 3d Design, Website design and more.