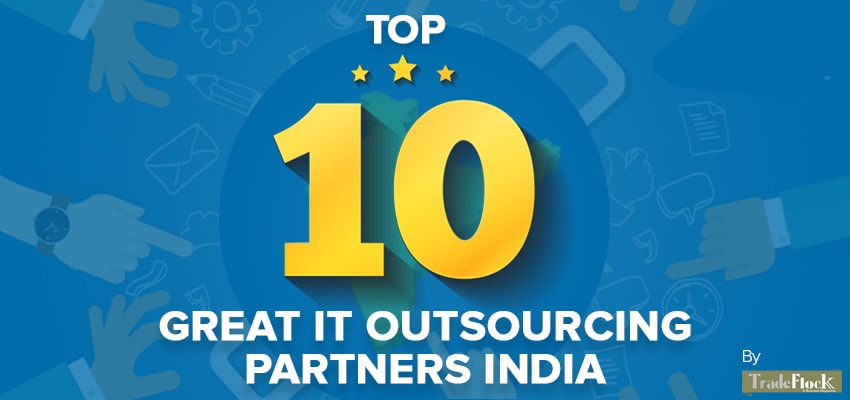 Best IT Outsourcing Partners in India Based on Trade Flock
Best IT Outsourcing Partners in India Based on Trade Flock
https://www.lemosys.com/blog/wp-content/uploads/2018/04/IT-Outsourcing-Partners.jpg
850
400
Blog
Blog
https://www.lemosys.com/blog/wp-content/uploads/2018/04/IT-Outsourcing-Partners.jpg
[responsivevoice_button rate="0.9″ pitch="1.2″ volume="0.8″ voice="US English Male" buttontext="Listen to this article now"]
Trade Flock is an online magazine that mentions the goals and objectives for young, dynamic, talented, and aspiring entrepreneurs across the globe. This magazine helps to find the best-supporting organizations working in an innovative manner to transform the IT industries in a new and digital manner.
Nowadays, outsourcing becomes a trend for every growing business working for IT operations in India. This helps to cater to the rising demands of business and customers along with maintaining the competitive edge of IT services by experts in the future. Due to the emergence of global outsourcing in India, Trade Flock comes with the interviews of Indian IT business owners this time.
Find here 10 highly reputed IT outsourcing partners in India by Trade Flock-
1. Premayogan Mahesh | Transform Future with Technology | Pentoz Technology
Premayogan Mahesh is working for the transformation of the future of business with advanced technologies. He founded Pentoz Technology in 2011 for leveraging cutting-edge technologies in order to serve clients. He works to assist customers with the latest technology solutions through complex ideas.
 2 . Atul Jain | Believe in Great Team for Success | Lemosys Infotech
Atul Jain, the Director of Lemosys Infotech believes to build a team of professionals for achieving success. Mr. Atul recognizes how a team role is important to grow the company and this is why he values his team first for giving optimum services to clients. He plans to achieve a CMMI level of Lemosys and make a mark in the IT industry in the coming few years under the guidance of marketing members and his complete team.
3. Khaja Moinuddin| Build Good Terms with Clients | Cosmicvent Software
One of the top entrepreneurs with a strong determination toward the growth of a business is Khwaja Moinuddin. Khaja, who is a business development manager, has achieved this position by beating a lot of struggles to establish Cosmicvent and highlight it for the paramount services including spectacular designs, reliable hosting services, responsive websites, etc. offered by it.
4. Himanshu Osatwal | Exceptional & Practical Leader |My Task
Himanshu Osatwal is an exceptional leader who drives the competitive solution for the clients. Mr. Osatwal is a Chartered Accountant by profession and an actual practicing professional who put constant input to establish MyTask. And, it is his efforts and dedication to work that makes My Task reach global heights within a short span.
5. Osama Siddiqui |Combination of Smart & Hard Work |TechMartin
Osama Siddiqui defines the success of Tech Martin through disciple smart work. He likes to work out of his comfort zone because he knows that the thing that scares you gives you progress every day. But, never forget to impress the clients with the service offerings and transparent relationships with them.
6. Dipak Ambadas Belsare| Positive Thinking for Work | Dmates Technologies
Dipak Ambadas Belsare, CEO of Dmates Technologies strives to improve than go for perfection. He always took his work in a positive way and makes his career in the IT industry through his passion. In addition, he truly believes to unlock the potential of reaching a peak position in the market.
7. Shiv Charan Panjeta | Highly Motivated Professional |ToXSL Technologies
Shiv Charan Panjeta strives to develop complex business strategies and plans to reach ToXSL Technologies' stability in the market. Shiv is fully focused to achieve the mission and vision of the company by providing the best customer support. He works on the motto to connect success with action and keep moving attitude.
8. Abhay Dugad | Team Influence | Sankalp Computer and Systems
Abhay Dugad and also, Rajan Dhole are the two founders and passionate Sankalpians who both create a significant impact on IT industries. This impact is for shaping the revolution to transform the working of industries and enhancement of industries. They work altogether to provide ground-breaking technology to their customers for accomplishing delight.
9. Brijesh Kumar |Desire to Learn New Things | Hyphen Technologies
The founder of Hyphen Technologies, Brijesh Kumar is a certified digital marketing consultant having plenty of experience in digital marketing. He interacts with business owners to know the depth of their business and fulfill their dreams to turn into reality. He keeps doing all the hard work and strives to stay committed to the work.
10. Amit Srivastava|Infocorp Software Solutions
The best leader with strong determination who has the power to realize customer aspiration is Amit Srivastava. He is the founder and chief software architect at Infocorp, which is seamlessly connected to super-fast services and consulting too. He tries to help business owners to handle their business operations smartly.